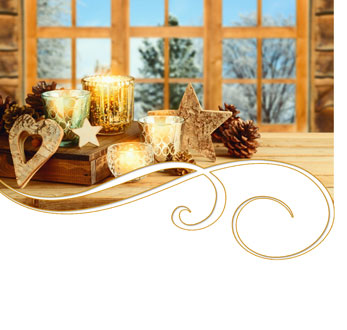 Dear friends of Vedic knowledge,
on our web site we would like to present to you the wide range of educational programmes, books and products dealing with practically applied Vedic knowledge offered by the Vedic Academy.

As an educational and research institute we are constantly expanding our knowledge and experience. Our educational programmes are based upon the ancient Vedic knowledge, but they are nevertheless reflecting the improved understanding we are gaining through experience and achievements. In the recent years, we have developed many tools based on traditional Vedic science, especially in the field of Vedic architecture and astrology, for analyzing and correcting the energetic and karmic aspects of life and living quarters. Some of them you can find on our web page.

This year as well, we want to delight you with our wonderful Christmas discounts from 10 up to 30% on our courses as well as many products. You can take advantage of it until 5th of January 2023.

We are having holidays from 27th until 30th of December 2022. Your emails and orders will be processed again from Monday, 2nd of January 2023, as quickly as possible. Our apologies for any inconveniences.
We wish you a blessed and peaceful Christmas and health, success and satisfaction for the New Year.
Om Shanti, Shanti, Shanti!
Your Katarina Schmieke, Petra Fischer and Marlous Danz